Admin-Guru
The Power of Client Retention: The Secret to Your Success
As a small business owner, no doubt one of your top priorities is to increase revenue. You spend money on ads, attend networking events, and hustle on social media in an effort to secure new clients, grow those all-important sales figures and maximise your profits. It's common knowledge that getting new customers is time-consuming and expensive, but the secret to your success may be easier than you think.
Small business owners often focus on acquiring new clients, forgetting that long term, satisfied customers are the ones who provide the most value.
It's easier and less expensive to keep existing clients than it is to find new ones (7 x less expensive according to Kissmetrics) and it's been proven through study after study: happy and loyal clients are the key to a thriving business.
Happy clients are your best friend in business. They are loyal, they come back to you when they need something, and they can even grow your business by recommending you to others; the power of client retention is huge!
Let's explore some fundamentals of a well-managed client relationship and look at some steps you can take to keep your customers happy and ensure they keep coming back...
Offer impeccable customer service
Great customer service should be the cornerstone of any successful company. How you treat your clients can make or break your business, especially in these increasingly competitive times.
The latest reports show that 71% of consumers have ended their relationship with a business due to poor customer service. It's obvious then that those companies that offer the best customer experience are going to be the ones that not only secure the best clients but keep them too.
Seek to understand your client
It's important to get to know your client; to understand their needs and how they work, what motivates them and which communication channels they prefer.
If it's important to understand your client's brand in order for you to do your best work for them, take to time to research and never be afraid to ask lots of questions right from the start. This will ensure your vision and goals are aligned and can transform the quality of work you do together.
Personalise the experience
Small businesses are often guilty of treating their clients like just another number when in reality they're the lifeblood of any company. Instead, remember to be appreciative and professional with all interactions.
Seek to make the onboarding of a new client a professional, personalised and welcoming experience; continue by showing them you appreciate their business, thanking them for it regularly through personalised messages or handwritten notes.
As a small business owner, you have the greatest opportunity to offer a personalised service. By making your clients feel known and valued you are building the foundations for a life-long customer relationship.
Set and manage client expectations
Ensure you are clear from the outset about what the client expects and what you can offer. Find out their needs, wants, and expectations so that you can ensure you're both a good fit before entering into an agreement.
Many businesses withhold information or are unclear as to what is expected, leaving room for misinterpretation and setting the stage for future disappointment.
Managing client expectations effectively is essential for your business to grow. Always aim for well-defined rules of engagement upfront and be clear about what you both need from a project before it starts. Pre-agreed deadlines, budgets and boundaries are an important part of ensuring the best customer experience possible.
Communication is key
From face-to-face interactions with your customers to quick responses on social media or by email, you need to be as responsive as possible if you want happy and satisfied clients.
We live in a world where people are constantly connected, which means that customer service is all about being present. With the help of technology, you can be responsive to your customers' needs with lightning speed so you don't have to worry about them feeling neglected or unhappy waiting days for responses.
Clear and polite communication is vital at every step of the client journey. When you make the effort to communicate clearly and regularly you avoid any misunderstandings and any potential issues can be ironed out before they become a problem.
Also, don't forget to provide existing clients with information about new services or products from time to time so that you are always top of their minds when they need something you offer.
Value, encourage and respond to customer feedback
Customers are one of our most valuable assets and it's crucial that they feel heard when they have complaints or concerns about their experience with us.
When you are a customer, nothing is more frustrating than when your concerns go ignored. It's important to create an easy process for customers to submit their complaints or questions and get the answers they need quickly.
A recent study revealed that customers are much more likely to invest in a business when their feedback is valued.
Sites like Yelp and Facebook make it easy for people to share opinions about a company, whether good or bad. When your customer base feels heard by you as the business owner, they're more likely to stay loyal. This is especially true when any negative issues arise because they know someone will listen and care enough to fix whatever went wrong. This creates excellent long term benefits worth investing time into now!
Exceed expectations
You may have been told that one of the most important keys to ensuring customer satisfaction in business is to under-promise and over-deliver. However, this can be seen as an excuse to set low expectations in order to make a business look better. Instead, make your focus one of striving to exceed the client's expectations.
By going above and beyond in your client work and interactions, you will gain a reputation for excellence; clients will be eager to work with you again and those all-important referrals will start to flow!
Client incentives
Encouraging long-term client loyalty can be part of your overall growth strategy, and offering client incentives or rewards is a great way to make your customers feel valued.
You may decide to reward loyal clients with exclusive products or early access to new services. You could host special VIP events for existing customers or offer referral bonuses for new introductions.
There are lots of creative ways to incentivise clients to stay loyal and it's definitely worth exploring the options and seeing what suits you and your business best.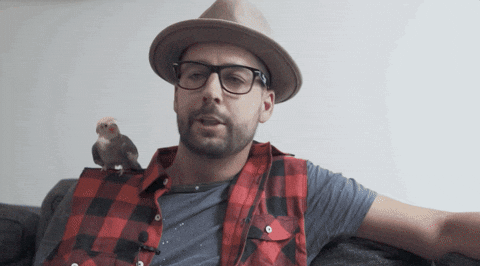 The bottom line is, if you want sustainable growth then developing strong long-lasting relationships with your clients will be key! You may have read all these great ideas and be wondering how you're going to implement them on top of your already never-ending to-do list. If you'd like to take action towards inspiring client loyalty and would like some assistance, why not book a discovery call so we can chat about how I can help to grow your business and lighten your load?
https://calendly.com/adminguru/15-minute-discovery-call